Do you have more than one line on a graph?
Datadog offers various color palette options to differentiate metrics displayed on the same graph:
The 'Classic' palette, the color order is always the same: 'light blue', 'dark blue', 'light purple', 'purple', 'light yellow', 'yellow'. Then again 'light blue', 'dark blue' etc. So you can have the same color twice on your graph.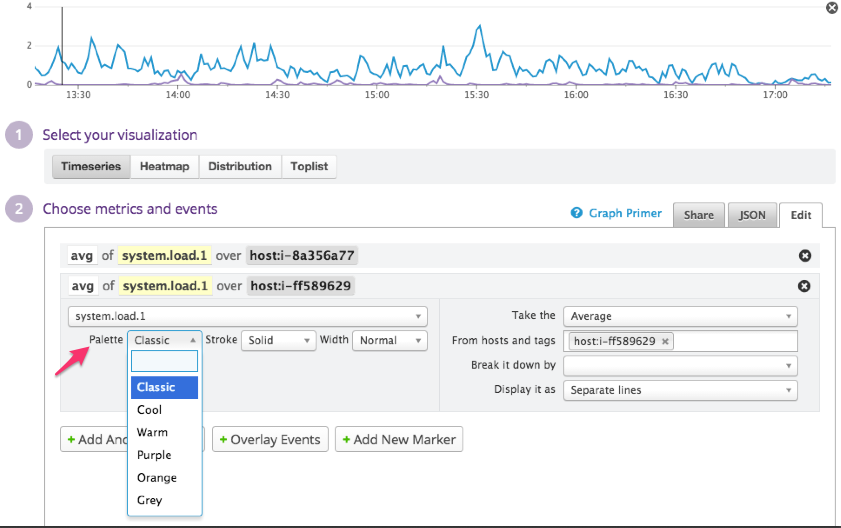 Other palettes are gradient palettes. Here is an example of one metric broke down by the tag availability zone.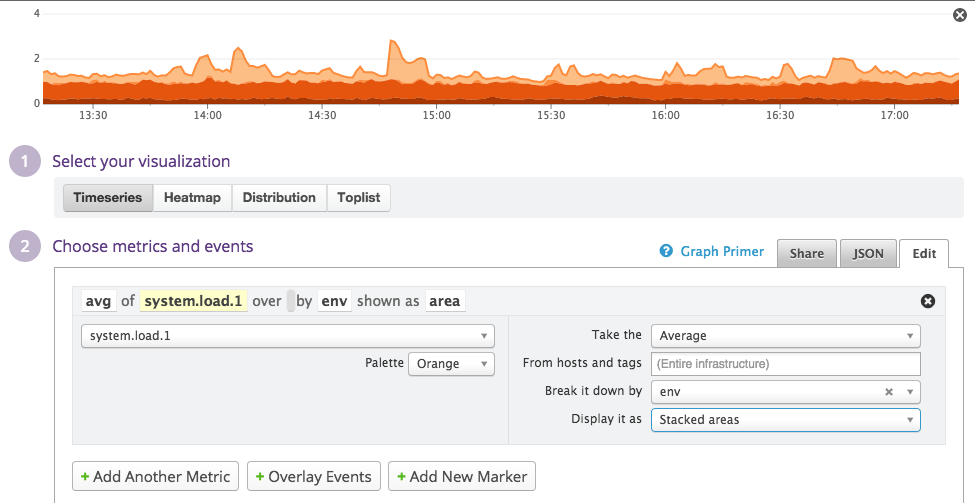 Tip: If you have a few metrics and you want to pick specific colors for them, you can put them on different palettes: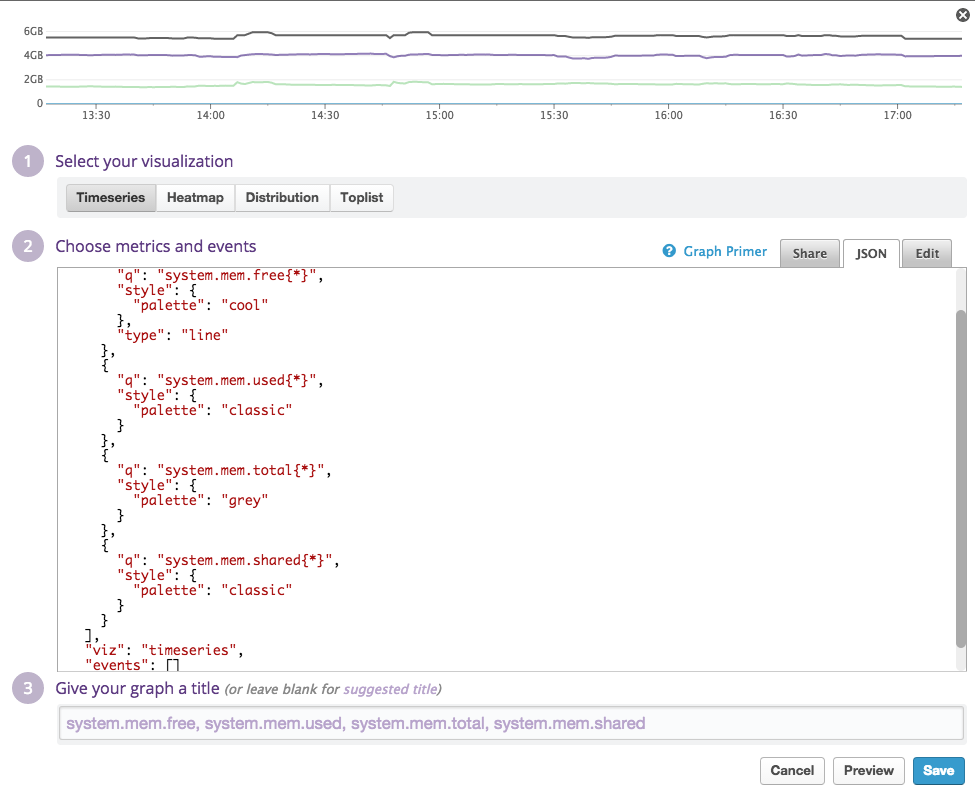 On the image above, system.mem.used and system.mem.shared are on the same palette ('Classic'). Thus they receive the classic palette colors in order (ligth blue then dark blue).